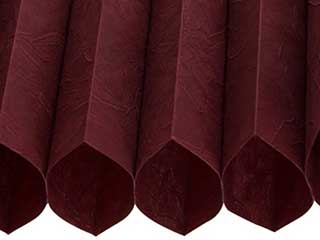 There's plenty of good options for covering your bedroom windows. But also some less optimal ones exist as well! For a bedroom, you need to take sunlight levels throughout the day into account. You also need to think about comfort, atmosphere, and privacy. Here are four elements you can combine into the window treatment that's best for your San Diego home.
Blackout Blinds and Shades

Obscuring fabrics that let no light through combine opacity with hominess and comfort. It's important that opaque blackout blinds and shades are used for bedroom windows. This prevents sunlight from getting through while the coverings are closed. You don't want to wake up any earlier than you have to, after all.

Blackout fabrics will stop light and are relatively good at blocking noise. However, if they are loose frame structures, they can still be flipped back or tilted.
The fabrics are available in all different colors and patterns. You can opt for lighter colors if you find those more comfortable and soothing, and they will still keep out the sun.
These materials can be used in shades, curtains, or drapes, as well as cloth panels or lining for rigid blinds. They can easily be combined with other features.

Cellular Shades Enhance Insulation

These shades are made of heat-blocking tubes meant to keep the room from getting hotter or colder than desired. They're great for enhancing the bedroom's thermal insulation, as well as reducing outside noise. Obviously, these sort of attributes make for fantastic additions to bedroom windows.

Cellular shades prevent heat from moving in or out the window while closed. This means better environmental control without the heating and air conditioning expenses.
Most cellular shades are very opaque, keeping out most or all sunlight and protecting your privacy. Some styles might have big enough gaps between the tubes to let some light in; choose what you want carefully.
Covering these shades with a fabric layer can improve their look and feel, as well as complete or filter their light blocking.

Reversible Or Top Down Screens

Blinds that open downward offer some subtle, but considerable, advantages for a bedroom setup. Their reversible movement allows you to easily control which part of the window is covered. This proves very useful when sunlight comes at odd angles during the early morning or high noon times.

Top down blinds let sunlight into the room, but keep it out of your eyes and off your furniture. You just need to decide which part is left open.
Slats like those of Venetian blinds give additional lighting options when attached to a top-down frame.
Like blackout fabric, top down movement is a feature that can be combined with many others in custom window treatments.

Blind And Drapery Combinations

Putting curtains or drapes over your window blinds or shades gives you a lot more control and style. With blackout curtains, you can add elegance to the bedroom while also having great protection from sunlight. The same goes for room darkening drapes.

Overlapping layers with independent controls and adjustment give you complete control over lighting and privacy.
Having thin drapes and opaque blackout blinds (or the reverse) lets you alternate between total, filtered, and no sunlight, in different ratios.
It looks amazing! Drapes and curtains can have beautiful designs and pleats that make them a gorgeous décor enhancement.
Consult a Local Custom Blinds Expert
The Blinds & Shades San Diego team has plenty of more information to offer. Schedule a no-obligation consultation (in-person) and get a free estimate on any type of custom blinds and/or drapes you want. Find out about the various innovations and customization options of motorized blinds and shades and get window treatments that suit your San Diego bedroom perfectly.